Archive of the victims of the Nazi and the Communist terror in Kraków 1939–1956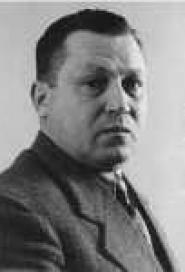 First name: Bolesław
Last name: Czuchajowski
Nom de guerre:
Organization:
Parent's names:
Arrested in: 1941
Date of birth: 23.07.1896
Place of birth:
Date of death: 03.07.1941
Biographical entry
Bolesław Czuchajowski, b. 1896 in Lwów, ob. 1941 at the KL Auschwitz, lawyer, community activist in Kraków. He graduated from law at the Jagiellonian University and continued his education to become a Doctor of Law. During World War I, Czuchajowski fought in the Polish Legions and was wounded in the battle at Jastków near Lublin. He finished his military service in the rank of captain. After WWI, Czuchajowski worked as a judge in Lwów and Nowy Targ. In 1929, he came to Kraków and took up the function of deputy president of the District Court. Since 1931, he was involved with the local administration, where he dealt with the city's budget.
Since 1 May 1939, Bolesław Czuchajowski was pro tempore mayor of the City of Kaków appointed by the Minister of Internal Affairs. On 3 September 1939, governor of Kraków Province ordered evacuation of the municipal administrators, offices and selected institutions from the city. Czuchajowski also left Kraków. He came back in November 1939 and was arrested for a short time; when released, he was prohibited from leaving the city. Rearrested in May 1941, despite his serious condition from a heart disease, Czuchajowski was deported to the concentration camp (Konzentrationslager, KL) in Auschwitz, where he was put before firing squad on 3 July 1941.